Penis Envy Mushrooms: What They Mean to this Mushroom Dispensary
Psilocybin mushrooms have experienced quite the resurgence in modern times. In just a few years they've changed the lives of thousands of people, shifted the course of the therapy industry, and ignited new fields of research.
And one of the very most exciting shrooms of all is something called Penis Envy! Keep reading to learn more about Penis Envy — and what this high-powered shroom means to our mushroom dispensary.
Penis Envy Mushrooms 101
What Is Magic?
A Weird Benefit That Almost All Psychedelic Users Experience
Is Magnetism Actually Scientific?
Use Psychedelics, Get What You Want?
Where Can I Find Penis Envy Mushrooms?
3 Ways to Enjoy Penis Envy
Penis Envy Mushrooms: What to Expect!
Why Buy Penis Envy from Our Mushroom Dispensary?
What Dispensary Customers Say About Penis Envy
Penis Envy: Your New Favourite Shroom?
Penis Envy Mushrooms 101
First thing's first: what are Penis Envy mushrooms?
To put things super simply, they're one of the strongest varieties of psilocybe cubensis on the planet. In addition to being uncannily strong, Penis Envy shrooms do indeed look uncannily like their namesake sexual organ!
Penis Envy mushrooms provide a dimension-shifting, demon-cleansing trip that's capable of exciting even the most seasoned psychonauts. We'll kick off this article by looking at one of Penis Envy's least-talked-about benefits: its ability to make life more magical!
What Is Magic?
According to Britannica, magic is a conceptual thing:
"Magic: a concept used to describe a mode of rationality or way of thinking that looks to invisible forces to influence events, effect change in material conditions, or present the illusion of change. Within the Western tradition, this way of thinking is distinct from religious or scientific modes; however, such distinctions and even the definition of magic are subject to wide debate." [1]
Magic basically revolves around doing whatever's needed to change one's belief system. Once your belief system has changed, the thinking goes, you can begin to use mental power to affect the physical world.
The term 'magic' is often used imprecisely; many times it's applied to anything that seems unlikely or hard to understand. We might say that basketball player XYZ is having a magical season, or that supplement ABC works like magic.
In this imprecise sense, there's definitely something magical going on with Penis Envy mushrooms. Researchers from across the globe are connecting the use of psychedelic shrooms to reductions in cigarette use, depression, and violent crime. [2][3].
Sounds pretty magical, right? It definitely does to us. But there could be something deeper going on behind the scenes — something that fits the true definition of the term.
From a philosophical perspective, magic mushrooms offer something that's truly magical: the opportunity to break free from the egoic illusion of oneself.
Responsible psychedelic use can help unchain a person from false beliefs about who they need to be…and trade these beliefs for more helpful beliefs that make room for the magical and the unseen. More on what this looks like coming up next.
A Weird Benefit That Almost All Psychedelic Users Experience
A 2006 study by Roland Griffiths of the Johns Hopkins University School of Medicine reported that over 60% of its participants had a "complete mystical experience" following psilocybin use. This study remains one of the most reputable of its kind, largely because it included an active control group that didn't take any psychedelics. [4]
Here's the really interesting thing: the mental and spiritual shifts psychedelics cause can be long-lasting, even though psilocybin gets processed out of the brain within a short period of time. Some psychonauts call this longer period an 'afterglow.'
And in the afterglow, good things seem to happen. Writers might find that their next novel idea flows out of their fingers with less inhibition; musicians might hear a new riff for their next song.
According to Joe Rogan and other psychedelic + sports enthusiasts, even MMA fighters can benefit from shrooms. Fighters report finding their proprioceptive abilities enhanced, making it easier for them to intuit the moves of an opponent. (All you athletes out there should stick with microdosing if you're using a strain as potent as Penis Envy.) Regardless of which field of work or sports or study you find yourself in, psychedelics seem to help one find a natural, graceful flow from one moment to the next.
What makes a single short-lived substance capable of creating such lasting change, across such diverse groups? It might have something to do with the body's magnetic field.
Is Magnetism Actually Scientific?
"In addition to the chemical body, there exists an electromagnetic body, and in my opinion, it plays a role of equal or possibly greater importance. It represents an unknown territory in our bodies that now lies within the reach of modern science. Having moved from the realms of mystical experience, science fiction, or pure speculation, it is becoming an important area of basic scientific research in biology and medicine."
– Professor Changlin Zhang [5]
Psilocybin shrooms are powered by two primary alkaloids: psilocybin and psilocin. Some mushroom species also contain additional alkaloids, including baeocystin and norbaeocystin.
Once ingested these substances serve as prodrugs that soon bind to the most psychedelic serotonin receptor in the human brain: the serotonin 2A receptor. The brain's serotonin levels build steadily throughout this activation process until they reach a tipping point where 'normal' reality gets more and more distorted. Users report alternating between relaxed, euphoric, and deeply anxious; they might see optical illusions or sense the aliveness of inanimate objects. [6]
Whether or not a trip feels magical depends on a person's mental state going into the experience. As psychiatrist Humphry Osmond once wrote, "to fathom hell or soar angelic, just take a pinch of psychedelic" — meaning the experience can go either way.
Why do we mention all this? Because it has everything to do with magnetism! According to physicist Changlin Zhang (hint: we quoted him earlier), the invisible electromagnetic body is of greater importance than the visible, physical one.
The electromagnetic body is also much more fluid than the physical/chemical one. In a loving state, it can expand; in a fearful state, it can contract. A growing number of other physicists and biochemists agree with Changlin's viewpoints. Here's one more excerpt from Zhang's book, The Invisible Rainbow:
"The electromagnetic body is much more complicated and dynamic than the chemical one. If we were able to see it, it would appear completely different to the visible chemical body. […] Around the body we would discern the aura, as described in ancient beliefs." [7]
Is it any coincidence that the same ancient cultures that spoke of a person's aura also spoke of psychedelics? We don't think so. Far from opening up one's mere imagination, psychedelics may open up a world of electromagnetic energy that was actually there all along!
Could it be that magic mushrooms are a spiritual tool that helps one fully open their eyes and see this other layer of reality? Possibly. While we still have a lot to learn, maybe magic isn't so incompatible with modern science after all….
Use Psychedelics, Get What You Want?
Modern psychedelics use, however magical it might be, doesn't often come with spells or incantations involved — but that's totally okay. That's because there's an even better way to invoke the unseen world: radical positivity.
Focusing on positivity within the 'afterglow' of a Penis Envy trip might be especially powerful. Consider jotting down your important thoughts in a journal during this timeframe. Even better, read out any notable thoughts or realizations out loud. The ancients put a surprising amount of intention into keeping their spoken words on the positive side…as we all know by now, they were onto something in more ways than one!
3 Ways to Enjoy Penis Envy
Penis Envy is one of the most popular psilocybin strains out there. Here are three easy ways to enjoy its intensity and upliftment for yourself!
Classic Penis Envy
First things first — if you want to experience what this strain is all about, consider the classic Penis Envy strain.
This magic mushroom grows slowly, giving the strain ample time to produce large, psilocybin-rich fruits.
What to expect from our dispensary's Classic Penis Envy strain
Customers who try our mushroom dispensary's Classic Penis Envy strain report pure euphoria, uncontrollable joy, hysterical laughter, 'opened up' perception, hallucinations, synesthesia (crossed senses), fractal surfing, and shamanic-level interactions with spiritual entities of varying vibes. Fun stuff, to be sure, but also not stuff to be taken lightly!
Albino Penis Envy
Known as APE for short, Albino Penis Envy is a simply legendary strain. APE is a 50/50 hybrid of classic Penis Envy and PF Albino. The end result? A new, novel, powerful, and extremely potent strain.
APE is said to have been created by Terence McKenna and Steven Pollock. Regardless of exactly how it got here, we think you'll like where it takes you! APE's optical qualities are pretty dang cool, too. Its short stems and big bulbous caps aren't exactly easy to forget about.
Texas Penis Envy
Texas Penis Envy (TPE for short) is a perfect blend of classic Penis Envy and Texas Cubensis. This PE variety has a thick shaft, big cap, and darker brown colour.
Texas Penis Envy isn't normally quite as potent as regular Penis Envy, but don't take it lightly. TPE is still plenty strong enough to propel you into realms of fractal surfing, synesthesia, and more.
Stick to the following doses for best results.
* Penis Envy microdose:                     0.25 gram
* Penis Envy low dose:                        0.25-0.75 gram
* Penis Envy medium dose:                 1-1.5 grams
* Penis Envy high dose:                       1.5-3 grams
* Penis Envy ultra-high dose: 3-5 grams
Penis Envy Mushrooms: What to Expect!
So . . . what should you expect from Penis Envy? We need more research to fully quantify Penis Envy's effects. In the meantime we can make some helpful inferences from the psilocybin research we have available. Penis Envy mushrooms may be helpful for people with anxiety, unrest, and depression — as well as those who need a general neural rewiring!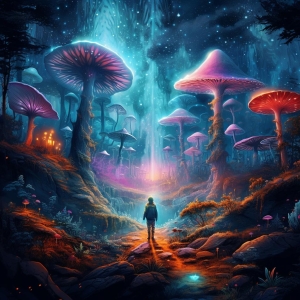 Pair your expectations with some preparation time and you can't go wrong. Dial in your set and setting before enjoying Penis Envy. Plan out your playlists and activities beforehand, too. Check out our Ultimate Guide to The Perfect Mushroom Trip to ensure your next Penis Envy trip is truly perfect.
What Dispensary Customers Say About Penis Envy
One happy customer describes Penis Envy as "very strong" before getting into some important therapeutic considerations:
"Wonderful experience, very strong. We took 3g each and it only took 5 to 10 minutes until we felt it. We set intentions and created our home with warm lights and lots of coziness. At times I was tired and only wanted to curl up and go internal, then I got spurts of energy, wanted to walk (or roll :D) around and do Yoga. The colours, sound and vivid images were beyond fascinating and I can say that for 3-4 hours I was in a constant state of bliss. I think the Penis Envy is perfect to dive deep – although mostly just fascinated by the experience itself, I did get some good lessons. I also had very strong flashbacks to my Ayahuasca experience 8 years ago and felt it had a lot of similarities.
Really strongly recommend to treat it as plant medicine too, and know that there is more you can get out of this experience than just a nice trip! See how you feel after the journey and trip to take some of the lessons back into your daily life. Highly recommend this one! Choose your favorite person and spot and allow the Penis Envy to show you everything it has to offer :) Last note: Prepare for a sometimes difficult transition when coming down – maybe it's just personal but definitely needed to take my time."
Julia says that under 1.5g of Penis Envy helped her become childlike again:
"I am an annual user and last night was my yearly trip to the shadow realm. First time using this website as well. Usually it takes me 2-3g to get a good feeling… but last night was different. I bought 7 of penis envy since it was a decent price, including the shipping (usually costs me like 70$ for it from friends but this website did it for 62$). I took what I thought was 1g and then 3 hours into my trip, took another 1g cause it seemed too light. Man was I ever blasted after that. I'm a grown-ass 30-year-old woman, with no children, playing with kids toys on the floor laughing hysterically while sending the pictures to friends…lasted from 6-1pm. Went to check today and realized I did less than 1.5g.. highly recommend the penis envy if you want a happy and fun high that lasts… no waves, no bad vibes. Just pure happy."
Another happy customer credits Penis Envy with much-improved mental health:
"This product has been a game changer with my mental health journey. I've been macrodosing with PE to overcome trauma, anxiety, depression and chronic pain. PE in addition to other microdosing products from 3 Amigos along with intentional integration has helped me tremendously in such a short period of time (weeks) compared to years spent on talk therapy alone. 3 Amigos is my go-to with fast shipping and quality products."
Jennifer says Penis Envy helped her break on through to the other side.
"I have been struggling for years to reach breakthrough level on shrooms. I've taken up to 5 grams and felt little to nothing. I thought all hope was lost, UNTIL 3.5 g of Penis Envy arrived in my mailbox. This was hands down the best experience I've ever had with shrooms. I took the whole 3.5 g in a 6-inch steak and cheese sandwich. 20 mins later I was laughing hysterically at the tiny hands prop from VAT19. Penis envy + tiny hands = legendary. Thank you 3 Amigos. Immediately ordered more"
And yet another customer describes Albino Penis Envy's visual effects as the best they've ever encountered:
"Some of the most vibrant images I have ever seen in my life. This was like a trip I had never been on before in my life. Highly recommend but definitely need to be in a good positive headspace because my mind switched up a lot. Perfect for relaxing into a bed watching silly cartoons, it was amazing"
Penis Envy: What This Shroom Means to Our Mushroom Dispensary
Well, there you have it. Penis Envy means the world to our mushroom dispensary. It can deepen your psychedelic experience, help you expand your mind, and even make you more magical. Trade in your envy of others for a greater understanding of (and appreciation for!) yourself.
At Three Amigos we make every effort to bring you Canada's best, brightest, and highest quality shrooms. In addition to four varieties of Penis Envy, we offer over 20 other premium psilocybin strains.
You should never purchase shrooms from an unreliable supplier that offers no quality assurance for the shrooms they sell. Buy from a trusted magic mushroom dispensary instead. We think you'll find that vital trust — and much, much more — shopping with us.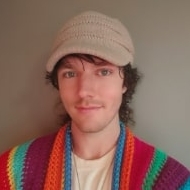 Thomas Wrona is a writer, designer, and wellness coach who believes that nature's wisdom provides an antidote to the stress of modern life. As a former pro athlete, he's all about staying in motion! When he's not writing you'll probably find Thomas outside.