Try the Best 'Shrooms in Yukon and Read Our Trip Guide
Ahh the Yukon: Canada's epic, true northwest wilderness. She is beautiful, rugged, mountainous and remote, and has a small population that is rich in First Nations peoples and culture.
The territory gets its name from the aboriginal phrase chųų gąįį han meaning "white water", which refers to the pale colour of glacial runoff that flows into the Yukon River. Despite the territory's remoteness don't be fooled into thinking there is little to do. Keep on reading for some interesting places and activities for psilocybin lovers to enjoy.
Here's what you need to know about Yukon's top destinations:
Skinny dipping in Bennett Lake
Dazzling northern lights
Spectacular snowshoeing
Captivating art galleries, museums and culture
Warming up in front of a blazing winter bonfire
Tips for buying magic mushrooms in Yukon
Before getting into things, there are a few points you should keep in mind before any shroom trip:
Spending time at home or at a local nature spot often makes for the best psychedelic experience.
Bring a friend or family member along with you anytime you plan to be under the influence of shrooms.
Don't drive anywhere for at least 6-8 hours post-trip. Better yet, only partake once you've reached your intended destination.
When in doubt, just play things safe and microdose.
For more helpful tips and tricks check out our Ultimate Guide to the perfect mushroom trip. These suggestions aside, let's take a look at what Yukon has to offer.
Bennett Lake
Bennett Lake is approximately 42km long, nestled partly in the province of British Columbia and partly in the Yukon. The lake flows south to north between the old Klondike ghost town of Bennett and the town of Carcross, which is about a half-hour drive north of Whitehorse.
Swimming in your birthday suit is the best. You don't take a bath with clothes on, so why don the suit while swimming in the lake? Well, the uninhibited northern adventurers agree and are giving "northern exposure" a whole new meaning. Remember it's only skinny-dipping if you're with someone else; otherwise, it's just swimming.
Aurora Borealis

Photos just don't do the Northern lights justice.
For those looking for a chance to see these magical ribbons of dancing colours curve, curl, slither and flicker, you are in for a treat as long as you can find some darkness. This is not always guaranteed, as Yukon is blessed with the midnight sun in summer (when the sun never sets). November to March is considered peak season for viewing the Northern lights. However, then there's the small matter of dealing with the winter. Temperatures may fall as low as -40°C so it is vitally important to wear appropriate winter clothing.
Snowshoeing
Yukon offers the BEST winter activities in Canada: dog sledding, snowmobiling, wildlife viewing, hot springs, ice fishing and…….. snowshoeing!
Imagine yourself in the middle of Canada's true northwest wilderness, an untouched landscape covered in a blanket of soft snow while breathing in fresh air and asking yourself 'is the Yukon always this beautiful or is the microdose kicking in?'.
Snowshoeing is an underrated activity in my opinion. You get to trek through a beautiful, untouched winter wonderland and it's cheap as chips. Plus, your dog can come too! Once you have a pair of snowshoes strapped to your feet, winter literally becomes a walk in the park. Here are a couple of stellar spots to clip in.
Fish Lake
Fish Lake hike is a loop trail, located just 20 km from Whitehorse city center. The Fish Lake area falls within Category A Settlement Lands of the Kwanlin Dün First Nation, please respect their rules and land, it's best to avoid the area during hunting season. However, it's a good place for beginner snowshoers as you glide across the fluffy powder above a frozen lake. Keep your eye out for ice huts (little shacks with holes to fish). If that's your thing, bring a rod—the lake is stocked with trout and grayling.
Auriol Trail – Kluane National Park

This magnificent national park is declared a UNESCO World Heritage Site, so you know it's good! No seriously, it's breathtaking and staggering in size. It's home to a good chunk of the St. Elias range. It hosts Mount Logan, a colossal mountain that is considered the largest in the world because of its massive perimeter. Needless to say, it makes for a great snowshoeing day.
Grizzly Ridge – Tombstone Territorial Park
Sitting in northern central Yukon and residing in the territory of the Tr'ondëk Hwëch'in people, lies the enchanting Tombstone Territorial Park. This park showcases wilderness in the truest sense of the word, with jaw-dropping rugged peaks and lush alpine meadows. Did I mention these meadows are filled with marmots?! You will understand why they call these parts the Patagonia of Canada.
In my opinion, this is as good a place as any to strap in and float over some powder. Just remember: Tombstone is remote so go prepared, bring extra fuel, an extra spare tire and emergency equipment. Don't forget a toque!
Museum's
Since you've already expanded your mind on psilocybin you might as well fill it up on local Yukon knowledge.
Kwanlin Dün Cultural Centre
About 25% of Yukon's population is made up of Aboriginal peoples. In fact there is 14 First Nations and 8 language groups that call Yukon home. Each of these groups have a story to tell and no visit to the Yukon is complete without taking the time to discover its very first peoples history, culture and customs.
Kwanlin Dün Cultural Centre is situated on the bank of the Yukon River in downtown Whitehorse. This cultural centre is a place where the Kwanlin Dün people celebrate their heritage, history and the traditional way of life their people have lived. Art takes center stage at this museum; remarkable sculptures and carvings are on display throughout the museum. You will find yourself captivated by what this museum has to offer, which showcases the language, practices, values and traditional way of life of the Kwanlin Dün people. Planning some time at this museum is a must.
McBride Museum
If you're in Whitehorse and looking for an indoor activity to do, then this museum provides an in-depth look at Yukon's history over time. The museum has exhibits on the local First Nations people, the Klondike Gold Rush, taxidermy of wild animals of the area and info on the birth of the capital city, Whitehorse. This museum offers a broad view of the colourful characters and seismic events that have shaped the land of the midnight sun.
Dawson City Museum

If you are in Dawson city then you will likely want to know a little of it's history. Located in the old Territorial Administration building, your history lesson begins before you even enter the building. The exhibits take you through history to modern times. You'll learn about the geology of the area, as well as the local First Nations peoples, and how they were changed by the fur trade and then by the gold rush. I loved learning from the historical exhibitions of the town—from its ramshackle beginnings to when it was known as the 'Paris of the North'—a great representation of life in the far north.
Just in case we have readers with automatonophobia (extreme fear of wax figures or mannequins), I'd recommend giving this adventure a miss as this museum doesn't skimp on mannequins. It's a bit freaky but really brings the historical to life.
Bonfire

While it's not always true that it's cold (the summers are baking), it is true that Canada's Yukon territory is a long way north. Its sub-arctic climate remains at or below the freezing point for 58% of the year! So starting a bonfire is a great way to get outside and experience the beauty of Yukon, while simultaneously not dying of hypothermia. When your core gets cold your body's response is to stop sending blood to its extremities. The best solution is to warm your core and keep your hands and feet next to a crackling fire. Plus, there's something magical about building one in the snow. The warm orange glow combined with clinking mugs of one of our magic mushroom teas is a sure fire way to make the most of your time in the Yukon.
To combine the three essential elements—oxygen, heat and fuel—successfully into a fire requires more thought than usual when a blanket of snow has frozen the ground.
A couple of tips while building a snow fire:
Pick a site that is protected from the wind.
Don't start a fire directly on snow. If the snow isn't too deep, then dig down to the ground, otherwise build a platform out of rocks or logs and start from there.
Even wood buried under snow can be used in the fire. To check to see if it's suitable, snap it and listen for the audible crack of breaking wood.
Bring a good fire starter pack.
Yukon mushroom dispensaries
Between the landscape, mother nature and the Yukon people this majestic place acts as a spectacular venue for your next magicial psilocybin experience. We are proud to be Yukon's best online mushroom dispensary.
Regardless of where you choose to go or what you choose to do, we think you'll enjoy experiencing everything Yukon has to offer. Why not make the experience even more enjoyable with some of our premium 'shrooms?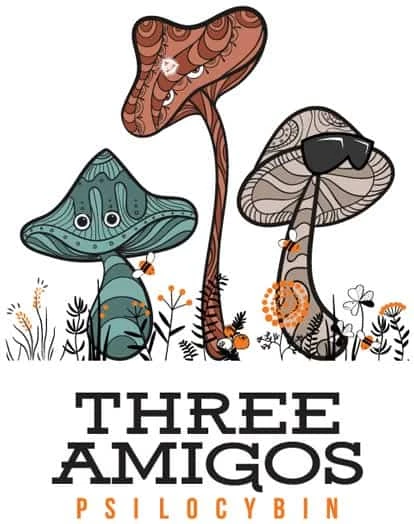 Our products are only for use where the sale and consumption of such products are legal.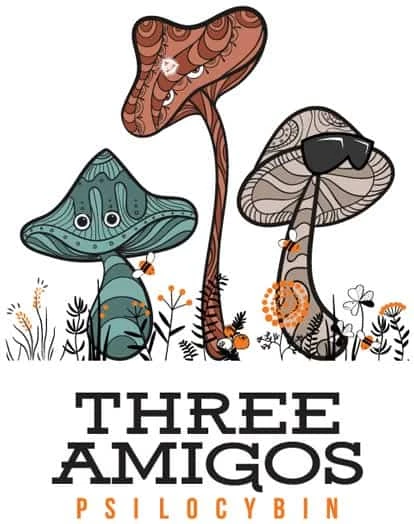 Age Verification
By clicking enter, I certify that I am over the age of 19 and will comply with the above statement.
Please enjoy in a safe environment.