Try the Best Shrooms in Manitoba and Read Our MB Trip Guide
Manitoba is a sprawling province located in the center of Canada. Home to beaches, polar bears, cultural mecca's, and sprawling parks, Manitoba is as exciting to explore as it is diverse!
Tripping on Magic Mushrooms in Manitoba? Check Out Our Handy Online Guide:
Tips for buying magic mushrooms online in Manitoba
Check out the forks
Kayak it up
Go bison-watching
Polar bear safari, anyone?
Nude beaches
Laser show
Winnipeg art gallery
Tips for doing magic mushrooms in Manitoba
Before getting into things, there are a few points you should keep in mind before any shroom trip:
Spending time at home or at a local nature spot often makes for the best psychedelic experience.
Bring a friend or family member along with you anytime you plan to be under the influence of shrooms.
Don't drive anywhere for at least 6-8 hours post-trip. Better yet, only partake once you've reached your intended destination.
When in doubt, just play things safe and microdose.
For more helpful tips and tricks check out our Ultimate Guide to the perfect mushroom trip. These suggestions aside, let's take a look at what Manitoba has to offer.
Check out the forks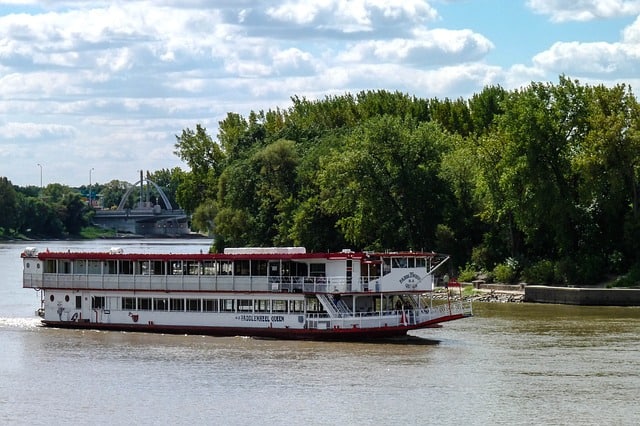 The Forks in Winnipeg are one of Manitoba's most special areas. Home to famous markets and the Winnipeg Riverwalk, the Forks distills 6,000 years of history into a compact, convenient travel destination. All you nature-lovers out there are likely to enjoy the area's riverboat tour, too.
Kayak it up
Speaking of nature, Manitoba is a great place for experiencing wildlife. And one of the best ways to experience wildlife is to go kayaking! Although make sure to wait until after your kayaking to do your shrooms and reflect back on your amazing experience ;) We'd suggest Churchill Manitoba on the edge of Hudson Bay. Located right in the mouth of the Churchill River, this spot allows visitors to go kayaking with Beluga whales. Seriously — the playful white whales love interacting and singing with us humans. They've even been known to play games of tag. As if the whales weren't enough, Churchill Manitoba is also a great place to watch for polar bears. You can also navigate the area by boat, RIB boat, or stand-up paddleboard.
Go bison-watching
If you thought people-watching was fun, wait til you try bison-watching! Manitoba's Riding Mountain National Park affords visitors an up-close & personal view of Canada's biggest creatures. This park offers incredible scenery and top-notch hiking trails, too. If you're feeling up to it, you can hike to the highest point in Manitoba! Riding Mountain is also said to be one of the best places in Manitoba to watch the sunrise. To get the most immersive experience at Riding Mountain, we'd recommend camping. Nothing more renewing than some psychedelic-fueled nature time!
Polar bear safari, anyone?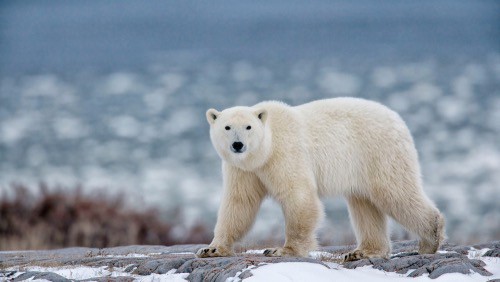 While native Manitobans know that polar bears are a local mainstay, visitors would do well to come and see these fascinating animals for themselves! Indeed, polar bears are pretty much synonymous with Manitoba's best. Visit Churchill between late summer and mid fall and you'll see them lounging around on the rocks of the appropriately-named Polar Bear Alley. The bears gather here in droves as they wait for the Hudson Bay's sea ice to develop. Bears are so common in the Churchill area that authorities have had to set up a 'jail' for curious bears who've wandered too close to town.
Nude beaches
Patricia beach may not be a formally government-sanctioned nude beach — there are only a few of those in all of Canada — but it has a rich tradition of being clothing optional. Located on the South shore of Lake Winnipeg, Patricia Beach attracts a diverse demographic of freedom-loving Canadians. It's relaxed and quiet and free from loud music and crowds. If you're looking to dip your toes into the nude beach experience, it might be the perfect place. Visitors report that the beach is teeming with wildlife of all sorts, including frogs, tadpoles, fish, minnows, and more. It's both naturalist and nudist-friendly.
Laser show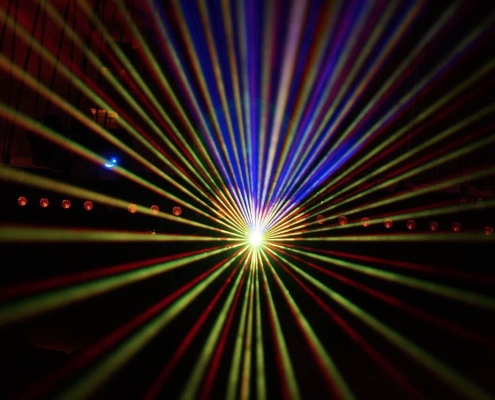 The Manitoba Museum is home to more than just rich historical relics…it also hosts a pretty sweet laser show! The latest laser show plays to the timeless sound of Queen. It's mindblowing for practically anybody, but especially mindblowing for those who choose to enrich their experience with the help of some premium psilocybin 'shrooms.
Winnipeg art gallery
Referred to by locals as "the WAG," the Winnipeg art gallery is home to a dynamic collection of contemporary art, indigenous art, larger-than-life sculptures, and other mind-bending visual creations. The gallery's collections are always changing, so check their schedule for yourself before you go.
Manitoba mushroom dispensaries
All in all, Manitoba is home to dozens of great places for your next shroom trip. We couldn't be happier to be MB's premier online mushroom dispensary! Regardless of where you choose to go or what you choose to do, we think you'll enjoy experiencing everything Manitoba has to offer. Why not make the experience even more enjoyable with some of our premium shrooms?
We hope you found this Manitoba magic mushroom online trip guide useful and have a fun time!