Try the Best Shrooms in Nunavut and Read Our NT Trip Guide
Nunavut is Canada's northernmost Province. Once a part of the Northwest Territories, the province of Nunavut has been a designated home of the Inuit peoples since 1999.
Home to winter sports, native traditions, and plenty of polar bears, Nunavut is a favourite destination of nature lovers across Canada. Here's what you need to know about traveling in Nunavut.
Iqaluit
Naujaat Bay
Auyuittuq National Park.
Sirmilik National Park
Eskimo art!
Ellesmere island
Tips for doing magic mushrooms in NT
Before getting into things, there are a few points you should keep in mind before any shroom trip:
Spending time at home or at a local nature spot often makes for the best psychedelic experience.
Bring a friend or family member along with you anytime you plan to be under the influence of shrooms.
Don't drive anywhere for at least 6-8 hours post-trip. Better yet, only partake once you've reached your intended destination.
When in doubt, just play things safe and microdose.
For more helpful tips and tricks check out our Ultimate Guide to the perfect mushroom trip. These suggestions aside, let's take a look at what Nunavut has to offer.
Iqaluit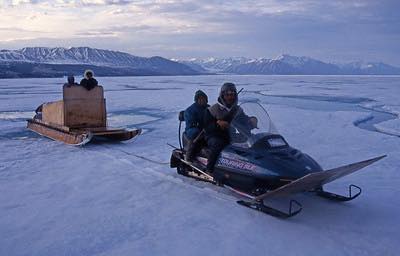 Iqaluit is the capital of Nunavut — and arguably where most of its hustling and bustling happens.
Most trips to Nunavut begin and end in Iqaluit, which is home to the province's only commercial airport. From there travelers can continue exploring by boat, car, or bus. Traditional methods of travel — i.e, dogsledding — are also popular. In a sense, Iqaluit is the launchpad for more rugged adventures.
Traditional Inuit culture is on display throughout Iqaluit. The town is home to arts and crafts festivals of all sorts. It's also a favourite destination of artists, musicians, and filmmakers.
Naujaat Bay
As you might expect for a place whose name means "the nesting place for seagulls," Naujaat Bay is a true birdwatcher's paradise.
Naujaat Bay sits directly on the Arctic Circle's longitudinal line, and the 1,000 people who live here are greatly outnumbered by the area's birds and other wildlife. In the summer Naujaat Bay comes alive with opportunities for hunting, fishing, ATV riding, kayaking, and more — including birdwatching, of course.
Auyuittuq National Park
Do you like mountaineering? If so, check out the glaciers, rivers, and otherwise rugged features of Auyuittuq National Park.
Hikers who really want a challenge can traverse the 60-mile Akshayuk Pass, a traditional throughway for the Inuit peoples. Less adventurous hikers can also do day hikes to the Arctic Circle or enlist sleddogs or snowmobiles for some help. It might go without saying, but do not attempt a strenuous new hike while under the influence of shrooms.
Sirmilik National Park
Sirmilik National Park may be located on the far northwest edge of Baffin Island, but you still don't want to miss it! The Park is home to some of the most diverse wildlife in the Arctic, including caribou, narwhals, polar bears, seals, killer whales, and more.
The park is also home to a very large bird sanctuary at Bylort Island. In the summertime Sirmilik National Park is a great place for rock climbing, kayaking, and visiting archeological digs.
Eskimo art!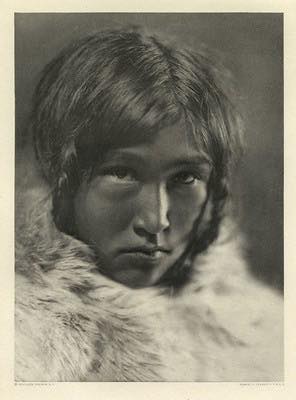 Perhaps the most interesting thing about Nunavut is its Inuit influence. You can check out traditional Inuit art at the West Baffin Eskimo Co-Operative Limited. This co-op has been around for over 50 years, and it's only getting more popular! Each year artists practice their trade and produce prints, carvings, and other fine arts along the shores of the Hudson Strait.
Ellesmere Island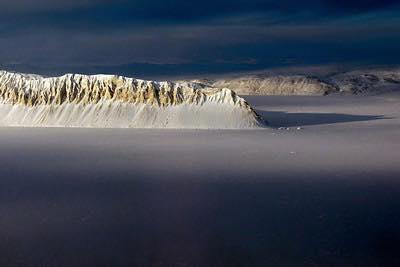 Ellesmere Island is the second-largest island in Nanavut. It's located only 447 miles from the North Pole — an explorer made the trek by foot in 1909, just FYI.
Ellesmere Island may not be the best place to go sunbathing (see some of Canada's nude beached for that), but it really shines in other areas. The Island is home to caribou, muskox, wolves, lemmings, and more. It's also a great place to hunt or fish via snowmobile. If you're feeling up for it, visit in the summertime and experience Nunavut's famous 24-hour-long days.
Nunavut mushroom dispensaries
Nunavut may be rugged, but it also offers plenty of scenic spots for your next psilocybin trip. Just be sure to stay warm!
Regardless of where you choose to go or what you choose to do, we think you'll enjoy experiencing everything Nunavut has to offer. Why not make the experience even more enjoyable with some of our premium shrooms?