Try the Best Shrooms in Newfoundland and Labrador and Read Our NL Trip Guide
Newfoundland and Labrador is Canada's most Northeastern province. It's a cold, wintry land once roamed by Vikings — and today, NL provides tourists and residents alike a glimpse of Canada's wild, wintry past.
Here's what you need to know about Newfoundland and Labrador's top destinations in this Magic Mushroom online trip guide.
Cape spear lighthouse
Signal hill
East coast trail
Fogo island
Tips for doing magic mushrooms in Newfoundland and Labrador
Before getting into things, there are a few points you should keep in mind before any shroom trip:
Spending time at home or at a local nature spot often makes for the best psychedelic experience.
Bring a friend or family member along with you anytime you plan to be under the influence of shrooms.
Don't drive anywhere for at least 6-8 hours post-trip. Better yet, only partake once you've reached your intended destination.
When in doubt, just play things safe and microdose.
For more helpful tips and tricks check out our Ultimate Guide to the perfect mushroom trip. These suggestions aside, let's take a look at what Newfoundland and Labrador has to offer.
Signal Hill
Did you know that much of your life was influenced by what happened on Signal Hill in St. John, Newfoundland?
It's true. Signal Hill's National Historic Site of Canada was the site of the Seven Year's war. It was a key British vs. French battleground that eventually gave the British control over the area.
Another big event happened in 1901, when inventor Guglielmo Marconi received the first-ever trans-Atlantic wireless signal on Signal Hill. (Fitting, right?) This breakthrough paved the way for the cell phone you might just be reading this article on.
Today's visitors to Signal Hill can view historically-accurate reenactments of old military drills and rituals. If you're looking for something a little lighter, Signal Hill is also an excellent place to go hiking. Whales and/or icebergs might just be included in your hike's views!
Cape Spear Lighthouse

The Cape Spear lighthouse is situated at Canada's very Easternmost point. Built way back in 1836, the lighthouse has now been restored back to its original appearance. Take a tour for yourself and see how early lighthouse-manners worked and lived.
The cape spear lighthouse has seen plenty of other historical events, too. During WWII a fort and bunker were built there to keep watch against German U-boats. You may not see any submarines these days, but you'll probably see some breaching whales! Enjoy the views from the 'edge of the world.'
The East Coast Trail

Ready to explore 25 wilderness paths nestled along North America's most rugged coastline? If so, check out the East Coast Trail. It perfectly unites real wilderness hiking with historic coastal towns. All in all there are over 336 kilometers of trail to explore. The Trail takes you past monolithic cliffs, deep fjords, and natural geysers. As if that weren't enough, you'll also see abandoned early settlements, historic lighthouses, caribou herds, suspension bridges, and archaeological sites! The East Coast Trail has something for everybody, whether you're a seasoned hiker or rock climber or just looking for a casual stroll.
Fogo Island

Fogo Island is the largest island on Newfoundland and Labrador's entire coast. Fogo Island stands out from the rest of the province as an art + architecture destination. Be sure to check out the Island's local art scene! The Fogo Island Inn is also worth a visit. This hotel features an idyllic setting, traditionally-built library, and rooftop spa. Compared to the rugged adventurism seen in the rest of Newfoundland and Labrador, Fogo Island is pleasantly refined.
Newfoundland and Labrador dispensaries
All in all, NL is home to dozens of great places for your next shroom trip. We couldn't be happier to be NL's premier online mushroom dispensary!
Regardless of where you choose to go or what you choose to do, we think you'll enjoy experiencing everything Newfoundland and Labrador has to offer. Why not make the experience even more enjoyable with some of our premium shrooms?
We hope you found this Newfoundland and Labrador Magic Mushroom Online Trip Guide and good luck to you on your next trip!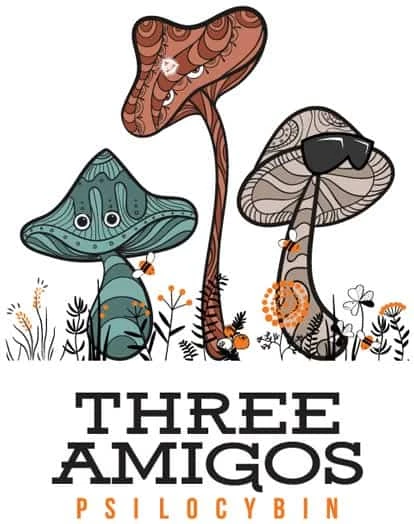 Our products are only for use where the sale and consumption of such products are legal.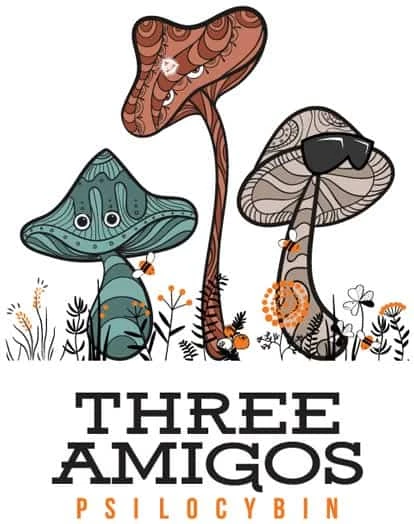 Age Verification
By clicking enter, I certify that I am over the age of 19 and will comply with the above statement.
Please enjoy in a safe environment.