Try the Best Shrooms in Quebec and Read Our QC Trip Guide
Quebec is home to some of Canada's oldest, most vibrant cities. In this short guide we'll take a look at some of the best ways to enjoy shrooms in Quebec.
Tips for buying magic mushrooms in Quebec
Things to do in Quebec City

Fortified City
Battlefields Park

Things to do in Montreal

Mont-Royal
Museum of Fine Arts

Things to do in Gatineau

Gatineau Park
Park du Lac Leamy
Tips for buying magic mushrooms in Quebec
Before getting into Quebec's highlights, however, there are a few things you should keep in mind before any 'shroom trip:
Spending time at home or at a local nature spot often makes for the best psychedelic experience.
Bring a friend or family member along with you anytime you plan to be under the influence of shrooms.
Don't drive anywhere for at least 8-9 hours after taking shrooms.
When in doubt, just play things safe and microdose.
Check out our Ultimate Guide to the perfect mushroom trip for more helpful tips and tricks. These suggestions aside, let's take a look at what Quebec has to offer.
Things to do in Quebec City
As you might expect from the name, Quebec City is Quebec's landmark city. It's a charming destination that offers visitors old-world France vibes — without leaving the North American continent. Check out the winding cobbled streets and classic patisseries of Upper Town if you want to feel transported back in time.
Fortified City
One of the richest aspects of Quebec City's history? Their 350-year-old ramparts…a.k.a. fortified city walls. These walls comprise the only still-standing fortified city in North America.
The walls stretch nearly three miles along La Citadelle, an iconic castle and UNESCO World Heritage Site.
Battlefields Park
Quebec City is also home to some pretty unique parks. Foremost among them is Battlefields Park, which must be Canada's equivalent to the US's Valley Forge.
This park is home to the historic Plains of Abraham, where the Battle of the Plains of Abraham took place. This battle marked a turning point in Canada's 7 Years' War — when the French started losing control to the British.
Thoughts of military violence will probably be the last thing on your mind if you visit Battlefields Park, however. Its historic artillery pieces are scattered throughout beautiful natural settings and tranquil fields. Most summers in the Park are filled with festivals and family gatherings.
Quebec City Aquarium

This 38-acre aquarium is the largest of its kind in all of Canada. Over 300 species and 10,000 animals call the aquarium's gardens and pools home!
Definitely check out Awesome Ocean, a 350,000 litre indoor water tank. The Aquarium's outdoor area is also worth seeing — it's home to seals, polar bears, and walruses, which you can view both above ground and below the water.
Things to do in Montreal
Montreal is the largest city in Quebec and the second biggest city in all of Canada.
Founded in 1642, Montreal is named after Mount Royal (more on that next). It's perfectly centred on the Island of Montreal and surrounded by pristine wilderness.
Mont Royal

Mont Royal is a large, once-volcanic mountain that stretches 700 feet above Montreal. Its summit is easily accessible by foot and by car.
And once you reach the summit, the views are incredible. As you might expect, Mont Royal gets very popular in the summer, so consider going during off-hours if you wish to avoid the crowds.
Museum of Fine Arts
Montreal's Museum of Fine Arts is the city's best art gallery. It's also the largest art museum in Canada!
Though located in a pretty famous historic setting, the Museum features an excellent showcase of contemporary art.
Things to do in Gatineau
Gatineau is one of the biggest cities in Quebec, though its strong point is probably its extensive network of parks. For those of you with children (remember, don't use 'shrooms around your kids!), there's also an excellent children's museum.
Gatineau Park
Gatineau Park is a conservation park that offers idyllic views in a close-to-town setting. The Park sprawls over 361 square kilometres, so it's easy to spend the day there getting immersed in nature. If you're into cycling, definitely check out the park's paths and trails, which bring you up-close-and-personal to a series of beautiful lakes.
Park du Lac Leamy

Leamy Lake Park is smaller than Gatineau Park, but no less worthy of a trip. Walkers and bicyclists can access the park via the Leamy Lake Pathway.
Park du Lac Leamy has been described as "a true urban oasis." It's great for an afternoon getaway if you're wanting to escape the city's more hectic vibes. The park's beach is pretty well-liked, too.
Quebec mushroom dispensaries
Quebec is home to dozens of great places for your next shroom trip. Perhaps best of all are these place's locations — they make escaping the city convenient and easy!
At Three Amigos, we couldn't be happier to be Quebec's premier online mushroom dispensary. Our mushrooms can be freely enjoyed by Quebec residents 18 and older.
Regardless of what sites you choose to visit, we think you'll find the Quebec experience pleasantly unique. Especially if your consciousness is assisted by some premium shrooms.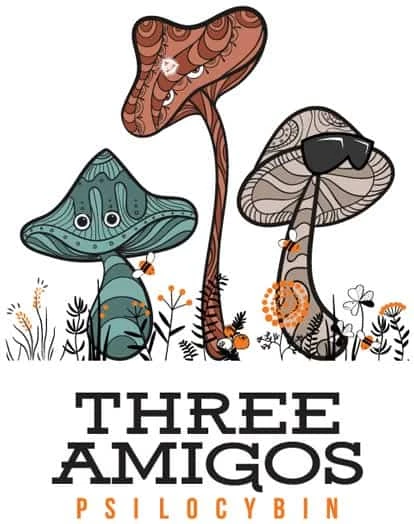 Our products are only for use where the sale and consumption of such products are legal.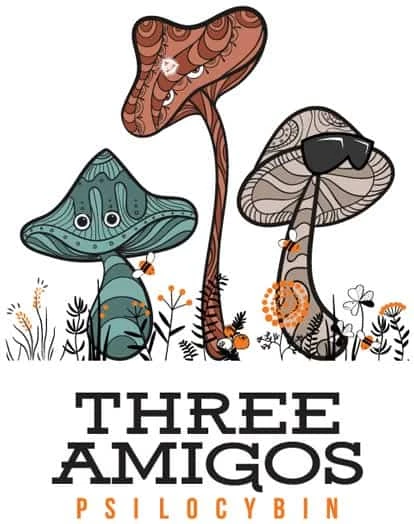 Age Verification
By clicking enter, I certify that I am over the age of 19 and will comply with the above statement.
Please enjoy in a safe environment.