Try the Best Shrooms in the Northwest Territories and Read Our NWT Trip Guide
The Northwest Territories cover a huge swathe of Canada's wintry North.
Nearly six times the size of the United Kingdom, the NWT lies above the 60th parallel and stretches up towards the North Pole. Only about 44,000 people live in the entire Province — making it a perfect place for getaways and nature adventures.
Here's what you need to know about the Northwest Territories' top destinations.
Winter weather warning!
Nahanni National Park Reserve
Wood Buffalo National Park
Yellowknife
Tips for doing magic mushrooms in NWT
Before getting into things, there are a few points you should keep in mind before any shroom trip:
Spending time at home or at a local nature spot often makes for the best psychedelic experience.
Bring a friend or family member along with you anytime you plan to be under the influence of shrooms.
Don't drive anywhere for at least 6-8 hours post-trip. Better yet, only partake once you've reached your intended destination.
When in doubt, just play things safe and microdose.
For more helpful tips and tricks check out our Ultimate Guide to the perfect mushroom trip. These suggestions aside, let's take a look at what NWT has to offer.
Winter weather warning!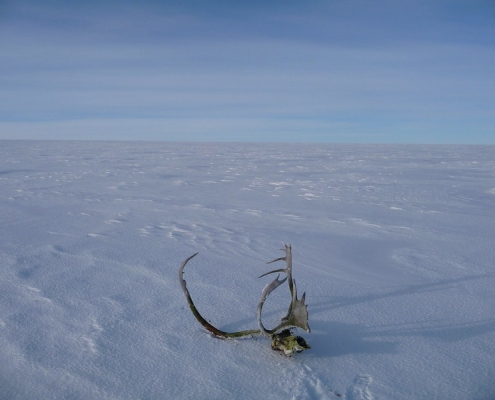 One more thing you should know about the NWT before we get into its top destinations: this Province is cold!
Winter temps of negative 30 degrees Celsius are commonplace across the Province. The summer lasts only a few weeks, and in the winter it remains dark for days on end. Parts of the Northwest Territories are above the treeline — treeless, frozen tundra.
Nahanni National Park Reserve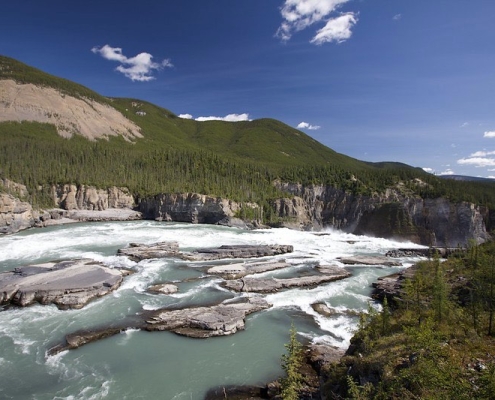 For those of you who want to really get out in nature and rough things, check out the Nahanni National Park Reserve. This National Park is home to the powerful Nahanni River, which tumbles over rapids and waterfalls and challenges even the most experienced canoeists.
The Park is also home to Rabbitkettle Hot Springs, a natural spring that provides life to rare flora and fauna. You can see the Springs in all their beauty as part of a guided tour.
Wood Buffalo National Park
Wood Buffalo National Park is the biggest national park in all of Canada — and the second-biggest national park on the planet!
The park was originally designated as a protected area for wood buffalo, and today it's also a safe home for many other rare species. Be on the lookout for whooping cranes and bison if you visit. The town of Fort Smith makes an excellent launching pad for all those who want to explore this interesting park.
Yellowknife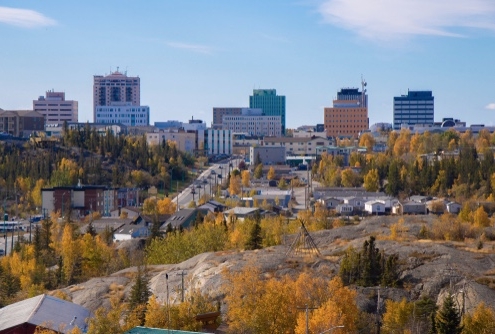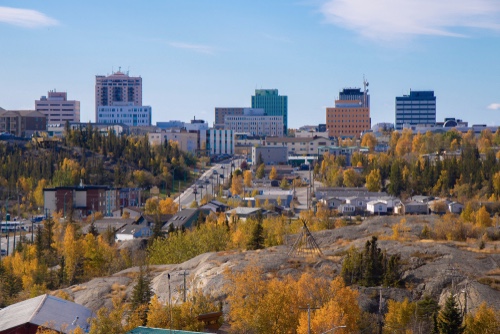 Yellowknife is the capital of the Northwest Territories. It's also one of the Province's only real towns.
Located along the North shore of Great Slave Lake, Yellowknife has been proving people a respite from wintry wilderness since 1934. Back then it was a bustling gold mining town. Today it's a 20,000-strong hub for cultural and economic activities within the territory.
Yellowknife also offers some interesting attractions, including the Prince of Wales Centre, and the aurora borealis (northern lights). Check out the lights between September and April — that's when they're brightest. Other attractions include boat tours and Hidden Lake Territorial Park's waterfalls.
NWT mushroom dispensaries
The Northwest Territories is one of the most rugged places in all of Canada. Considering that nature provides the perfect set and setting for psilocybin-fueled experiences, the NWT might just be one of the best places for your next trip!
At 3 Amigos we couldn't be happier to be the NWT's premier online mushroom dispensary. Regardless of where you choose to go or what you choose to do, we think you'll enjoy everything the Northwest Territories have to offer. Why not make the experience even more enjoyable with some of our premium shrooms?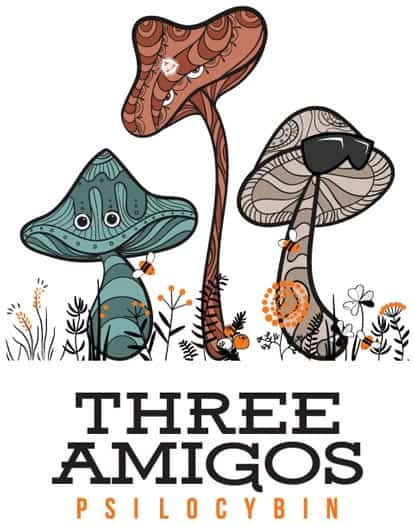 Our products are only for use where the sale and consumption of such products are legal.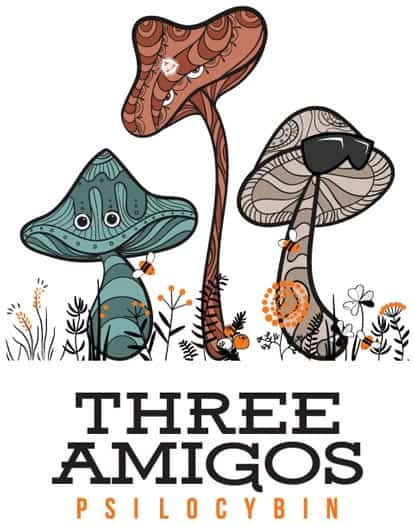 Age Verification
By clicking enter, I certify that I am over the age of 19 and will comply with the above statement.
Please enjoy in a safe environment.