Microdose Mushrooms: 11 Things You Need to Know
Microdosing is all the rage right now. Whether you're new to psychedelic shrooms or already deep into psychonautica, microdosing presents a way to get the best of both worlds: heightened fun and heightened creativity!
Even the Harvard Health blog is talking about microdosing's popularity. "Many people share the idea that microdosing with psychedelics enhances one's mood, creativity, concentration, productivity, and ability to empathize with others."
And that's just scratching the surface. If you want to learn more about microdosing mushrooms in Canada, this article is for you. In it we'll be covering 11 important points, ranging from the history of the microdose to the best microdose blends available today!
1. Humans have probably been microdosing for . . . a long time.
2. Microdosing psychedelics is backed by over 50 years of research
3. Microdosing just keeps getting better
4. Psilocybin can be 'stacked' with other nootropics
5. Microdosing is tied to all sorts of health benefits
6. Microdosing may have anti-addiction properties
7. People microdose mushrooms for all sorts of reasons
8. Microdosing can have some [mild!] side effects
9. Microdosing could be as effective as macrodosing
10. Medical professionals are becoming more accepting of microdosing
11. Different microdose blends can affect you differently
1. Humans have probably been microdosing for . . . a long time
Most people reading this are probably familiar with the standard theory of evolution . . . but have you heard of the 'stoned ape' theory?
Created by Terence McKenna, the stoned ape theory posits that psychedelics were the catalyst that caused us to evolve into fully-fledged homo sapiens, or humans. While this might sound far-fetched at first, it's not implausible to think that our hunter-gatherer ancestors would have lived in close proximity to the psilocybin-rich mushrooms that often grow on cattle dung.
And while you might think that our distant ancestors prioritized macro-dosing their mushrooms, this probably wasn't always the case. Small amounts of shrooms tend to increase coordination, vision, and proprioception much more than large amounts. These very same qualities are among the most crucial when it comes to ensuring a successful hunt. Our ancestors may very well have learned to hone in on these smaller 'performance-enhancing' microdoses over time.
2. Microdosing psychedelics is backed by over 50 years of research
Fasting forward to more modern times, a 1970 study was among the first to show that psilocybin microdosing could improve vision. This same research also uncovered a potential link between microdosing and better mental health.
Psilocybing microdosing, however, doesn't have quite as much research behind it as LSD microdosing. The latter field of research got its start under Dr. James Fadiman in 1966.
One of Dr. Fadiman's experiments, titled "psychedelic agents in problem-solving," put 27 people with dynamically creative jobs — engineers, architects, designers, and others — to the test.
The results were impressive. Experiment participants described several productivity-boosting benefits:
Fewer inhibitions and fears
Enhanced problem-solving
Enhanced idea generation
A deeper sense of empathy
Improved concentration
Enhanced visualization
Improved motivation
Increased sociability
Impressive stuff, right? Apparently the results of this study were a little too amazing, because the FDA proceeded to ban all psychedelic-related research shortly after.
Some researchers continued to utilize microdosing in their personal lives, however. Albert Hoffman microdosed for several decades straight, taking walks through the forest and brainstorming. Hoffman lived to be 102, and up until his last few years was lucid enough to give regular lectures!
Meanwhile, Dr. James Fadiman's clinical experience with microdosing led him to create a specialised microdosing protocol for all those interested. His protocol introduced structure to the art of microdosing and encouraged people to reflect daily on their experiences. As of 2023 Dr. Fadiman's protocol has been responsible for nearly 2,000 positive reports.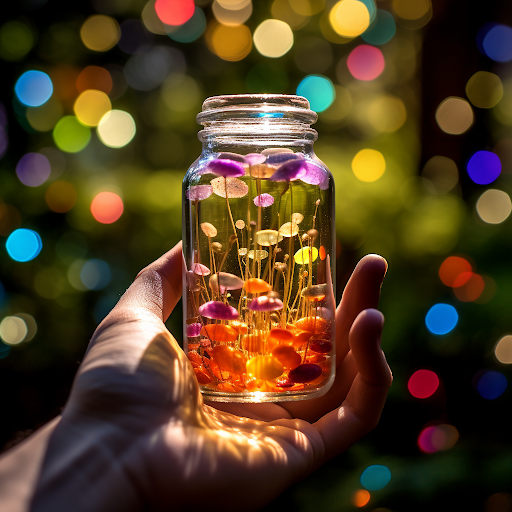 3. Microdosing techniques keep getting better
New researchers have taken the microdosing techniques of Hoffman and Dr. Fadiman one step further. One such researcher, mycology expert Paul Stamets, is convinced that mushrooms — and microdosing with them — could change the world. To date Stamets has patented more than 20 shroom-centric technologies. In this article, though, we'll be focusing on just one of them: his unique approach to microdosing.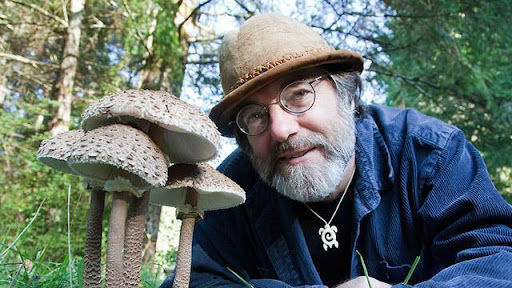 Known as the "Stamets Stack," Paul's approach combines psilocybin with two other key ingredients: Lion's Mane mushroom and niacin. According to Paul, this special trifecta might make you kinder, smarter, and braver — all by driving what researchers call neurogenesis, or the selective growth of nerves and neurons.
Here are ideal dosages for a 75-kilo individual:
Psilocybin mushrooms: 0.1-0.3 grams
Lion's Mane mushrooms: 5 to 20 grams*
Niacin: 100 to 200 milligrams
* For 1% concentration Lion's Mane
The Stamets Stack is designed to be taken in cycles of 4 days on, 3 days off:
Days 1-4: Stack days
Days 5-7: Off days
Days 8-11: Stack days
Days 12-14: Off days
These weekly cycles are meant to be placed within larger monthly cycles:
Weeks 1-4: Stack weeks
Weeks 5-6: Rest weeks
Weeks 7-10: Stack weeks
Weeks 11-12: Rest weeks
4.Psilocybin can be 'stacked' with other nootropics
As you learned from the last section, psilocybin can be stacked with other plant-powered
(or shroom-centric) substances for even better effects.
We'll focus on the other key ingredients found in the Stamets Stack for now. According to Stamets himself, stacking psilocybin with Lion's Mane mushroom creates an entourage effect of neurogenesis. If psilocybin equals 1, niacin equals 1, and Lion's Mane equals 1 . . . their sum total equals 5!
Let's start with niacin, a water-soluble B vitamin also known as vitamin B3. Niacin converts food into usable energy and keeps your digestive system firing on all cylinders.
It also promotes circulatory health and neuronal development. Niacin's ability to dilate blood vessels is what makes it such a promising pairing for psilocybin. All in all, niacin ensures that psilocybin's benefits reach to the endpoints of your nervous system.
Niacin also ensures that your microdosing routine actually stays micro. How so? It essentially has an anti-abuse mechanism built in: more than 50mg of it can cause flushing. (Flushing entails tingling and burning of the arms, face, and neck as blood vessels become more dilated than normal.) If you're taking a psilocybin + niacin product you probably won't want to take more than your allotted amount of niacin!
If niacin upregulates psilocybin's effects, then Lion's Mane supercharges them. Lion's Mane is a non-psychedelic mushroom known and loved for its potential health benefits. It's been used within Traditional Chinese Medicine and other traditional medicine systems since practically the beginning of time!
Modern science has identified two especially active compounds within Lion's Mane: erinacines and hericenones. These compounds promote the type of neurogenesis that Paul Stamets and other researchers are so excited about. Research out of Japan has found that Lion's Mane may improve cognitive impairment, reduce dementia symptoms, and alleviate anxiety and depression. And that's not all. Lion's Mane may also:
Improve focus
Enhance memory
Reduce inflammation
Enhance concentration
Enhance baseline mood
Promote healthy gut flora
Upregulate insulin sensitivity
Improve energy and work tolerance
In other good news, Paul Stamets believes that Lion's Mane amplifies the already-amazing effects of psilocybin (and the synergy goes both ways). Here's a more technical description of this phenomenon per a 2021 study co-authored by Stamets himself:
"[…] Both Syrian Rue and Lion's Mane have been identified as inhibitors of monoamine oxidase (MAOI), and MAOIs have a long history of use in psychedelic admixtures such as ayahuasca where they serve to extend and enhance the effects of 5HT2a receptor agonists. In contrast, the flushing effects of niacin are suggested to facilitate psilocybin bioavailability and be prophylactic for abuse."
5. Microdosing is tied to all sorts of health benefits
Microdosing offers those who try it an incredible variety of potential health benefits. Let's learn more about these health benefits by diving deeper into the same 2021 study linked above.
This study pulled its data from microdose.me, the world's largest microdosing survey. "We aim to contribute to the literature on microdosing by further characterizing microdosers and microdosing practices," study authors explained, "including a detailed assessment of combining psychedelic and non-psychedelic substances (i.e., stacking). We test differences between microdosers and controls on depression, anxiety, and stress symptoms among participants."
Over 950 study participants were evaluated using a survey consisting of up to 123 questions — pretty comprehensive! The results? Many people who tried microdosing experienced the following benefits:
Reduced anxiety
Reduced depression
A more balanced mood
Enhanced self-awareness
Improved sensory perception
Improved learning / memory retention
Improved proprioception / motor skills
Improved sociability, empathy, and compassion/li>
6. Microdosing may have anti-addiction properties
Considering that Canadians are drinking more than ever in the wake of the COVID pandemic, we felt that this particular benefit was exciting enough to have its own section.
In case you're wondering, yes: microdosing might really have anti-addiction properties. Key word might.
Stamets' study found that microdosers are less likely to use alcohol and more likely to completely abstain. The same data hints that microdosers are also less likely to use tobacco. Interestingly enough, they're more likely to use cannabis — another substance that's not particularly addictive.
Other studies have made similar findings. A 2016 study found that just two doses of psilocybin may provide an incredible eight-plus months of relief from alcohol cravings. [5] Experts were pretty impressed. "There's really something going on here that has a lot of clinical potential if we can figure out how to harness it," attests the study's author, Dr. Michael Bogenschutz, the director of the NYU Langone Center for Psychedelic Medicine.
These findings are especially impressive considering that study participants were averaging 7 drinks per day before being given psilocybin. By the end of the trial, 50% of participants had quit drinking entirely, while 80% had drastically reduced their drinking.
While earlier research chose to focus on one or two neurological mechanisms, this one was different . . . and rightfully so. Psychedelic therapy is holistic enough to have widespread effects on your brain. According to another expert, it might just be holistic enough to have widespread effects on the way you see yourself. "The mystical experience probably can resolve these [sticking points] and allow you to have a different view of yourself."
7.People microdose mushrooms for all sorts of reasons
Why do people turn to microdosing? The reasons are just as diverse as the potential health benefits.
Stamets' study found that people typically turn to microdosing in hopes of:
Enhancing their mindfulness
Boosting their productivity
Enhancing their creativity
Enhancing learning ability
Improving their mood
Motivation can vary by gender, too. Female users may be more likely to microdose to improve mood and decrease anxiety, while male users were more likely to microdose in hopes of enhancing learning.
Yet another microdosing variable? The fact that different people prefer different substances. 85% of study participants opted for psilocybin, 11% opted for LSD, and 4% opted for other psychedelics. The psilocybin group achieved higher dosage consistency.
8. Microdosing can have some [mild!] side effects
As great as microdosing is, it's not immune to side effects. The most common side effect of microdosing is probably an accidental one: taking too much psilocybin can cause you to overshoot your optimal dosing window and transition into more psychedelic territory. In other words, the most common side effect of microdosing isn't caused by microdosing at all!
Also keep in mind that the Stamets Stack can come with its own series of side effects. Taking more than 30-50 milligrams of niacin can lead to the infamous 'niacin flush.' While it's not bad for you, niacin flush can be pretty annoying. And stick with it. More than a few microdosers report that flushing effects get progressively less intense as their body gets used to their new routine.
Another key consideration? Niacin may not be ideal for those with:
Gout
Diabetes y
Liver disease
Low blood pressure
Decreased kidney function
9. Microdosing could be as effective as megadosing
Last year the New York Times reported on microdosing's growing popularity. Welcome to the future!
While their article prioritised the value of high-dose psilocybin over other dosing strategies, the truth is that any psilocybin dose can be effective. At 3 Amigos we're advocates for staying true to what works best for you, whether that's microdosing or macrodosing. Many people actually prefer microdosing's slow-and-steady shifts over the instantaneous changes caused by higher doses.
Recent research supports this flexible approach. A 2021 study found that low-dose LSD could catalyze some of the same biochemical shifts as high-dose LSD, particularly when it comes to neuron growth. Considering how similarly LSD and shrooms work, it's not unreasonable to think that shroom dosage stays true to the same concept.
10. Medical professionals are becoming more accepting of microdosing
Harvard's health blog is covering microdosing, too. An article by pro-cannabis MD Peter Grinspoon acknowledged that studies — and health professionals — are finally starting to acknowledge its value.
"Does microdosing work? In short, the jury is still out," Grinspoon writes. Yet he also admits that "some studies indicate a very real and significant benefit from microdosing […]" He also admits that this research "appear[s] to confirm many anecdotal reports of people who swear by the benefits they have experienced from microdosing."
11. Different microdose blends can affect you differently
While microdosing involves a pretty narrow dosing range, don't think you're limited to a single type of product.
At 3 Amigos we offer a wide variety of microdose capsules. Whether you want to supercharge your focus, sex drive, or mood, we've probably got something for you! Below are some of the highlights.
Neuro Botanicals Brain Formula
Neuro Botanicals Brain Formula is our most popular microdosing formula. If you want to experience the power of the Stamets Stack in the simplest way possible, it'll probably become your most popular product, too. Brain Formula features a tried-and-true trifecta of Lions Mane, niacin, and Golden Teacher mushrooms. Each capsule contains 50 milligrams of psilocybin. If you're new to microdosing, this is a great place to begin your journey.
3 Amigos Nootropic
3 Amigos Nootropic is our take on the classic Stamets stack. In addition to the three key ingredients mentioned earlier, it contains green tea extract and ginger root. These all-natural ingredients take its nootropic qualities to a whole new level! Green tea extract simultaneously awakened and calms thanks to its L-theanine content . . . ginger improves digestion and sharpens the mind.
Each capsule contains 100mg of Golden Teacher mushrooms too, of course. If you want to start your day with better focus and productivity, Nootropic could be perfect for you.
Osmosis Focus
Osmosis Focus is a microdosing blend that combines Golden Teacher with several other nootropics. Here's the full list:
Golden Teacher: 100mg
Lion's Mane: 175mg
Vinpocetine: 10mg
Huperzine A: 15mg
Pine Bark: 100mg
Bacopa: 100mg
Choline: 75mg
As you can see, there's a lot of good stuff going on here. Focus is specifically designed to upregulate blood flow to your brain, delivering psychedelic compounds to where they're needed most. If you need to get up, get motivated, and take on big projects, Focus could be perfect for you! Its potential benefits include a faster reaction time, increased alertness, improved memory, and decreased mental fatigue and fog.
Osmosis Passion
Osmosis Passion is for all you lovers out there. It combines just enough psilocybin (200mg/capsule) with some of nature's best natural aphrodisiacs, including:
Cordyceps
L-Histidine HCL
Tribulus Terrestris >40% Saponins
Horny Goat Weed >20% Icariin
LongJack (Tongkat Ali) 100:1
These ingredients were specifically chosen for their ability to increase libido and heighten the senses. Talk about a recipe for sexual success!
Microdose Mushrooms Canada: Summing things up
Well, there you have it! Microdosing with magic mushrooms has never been more popular in Canada. Microdosing is a tried-and-true practice that's only becoming more science-backed. Plus it's easier to access microdosing products than well, ever.
"I found it to have been very beneficial for my mental health," Vancouver-based mother and content creator Shannon Chiarenza tells CBC TV. You may not feel much, she says, but "you will feel just like a calmness in the background."
Whether you're a parent, creator, or just someone who wants to experience a life that's slightly brighter, consider giving microdosing a try for yourself. We think you'll like the subtle-but-comforting shift that comes next.