A Single Dose of Psilocybin Shrooms Rewires the Brain Away from Depression
Magic Mushrooms rewire the brain away from depression. And in the past year or two, we have been getting news alerts about groundbreaking research on the potential for magic mushrooms nearly every week. But it can be challenging to be hopeful because we haven't seen any real progress toward legalizing or decriminalizing them. Have no fear! A team of researchers at Yale University is here! Their newest findings were published in Neuron in July of 2021.
The link between psilocybin and the road to recovery from depression is a tale as old as time, being explored and researched for decades. However, treating a mental illness with a psychoactive drug is still in heated debates throughout various scientific communities. Most argue that it is due to not knowing the exact mechanics of how the drug interacts with a depressed brain.
But we do know that psilocybin makes it way into the brain through the same receptors that serotonin, the body's feel good hormone, travels through. Serotonin helps control sleep, sexual desire and moods such as satisfaction, happiness and optimism.
People with depression or anxiety often have low levels of serotonin, as do people with PTSD, smoking addiction and substance abuse. Psilocybin changes brain neuron connectivity, making serotonin available more quickly than standard medications.
Yale Research on Rewiring the Brain  Away from Depression
The Yale research team led by Alex Kwan helps clarify this issue and the questions entangled therein. Kwan, an associate professor of psychiatry and neuroscience, studied the effects of psilocybin in the brain of mice.
He found that giving a single dose to the mouse showed an immediate and long-lasting boost to the connections between neurons inside the brain. Kwan says, "We not only saw a 10% increase in the number of neuronal connections, but also they were on average about 10% larger, so the connections were stronger as well."
Many think that repairing the neural connections in the brains of people who suffer from depression may help them in their healing process. Often people who suffer from depression or chronic stress have a lower level of neural connectivity. So, looking at psilocybin and depression on a neurological level, there seems to be an excellent opportunity for treatment. Here's a quick vid of a BBC newscast on how shrooms help with depression:
Magic Mushroom Benefits
When looking at neurons under a microscope, you can see a distinct feature called the dendritic spine. The spine is a protrusion on the neuron responsible for receiving synaptic input. Or, to put it into layman's terms, this part of the neuron allows the neuron to 'fire.' Looking at these protrusions in the mice who received the psilocybin, Kwan and his team observed several changes. Most notable was the improvement of the stress-related behavioural deficit that was there before.
Reduced stress
Enhanced mood
Emotional stability
Mindfulness and presence
Openness and self-forgiveness
Increased empathy and sociability
Increased sense of connection to others
Relief from depression, anxiety, ADD/ADHD, PTSD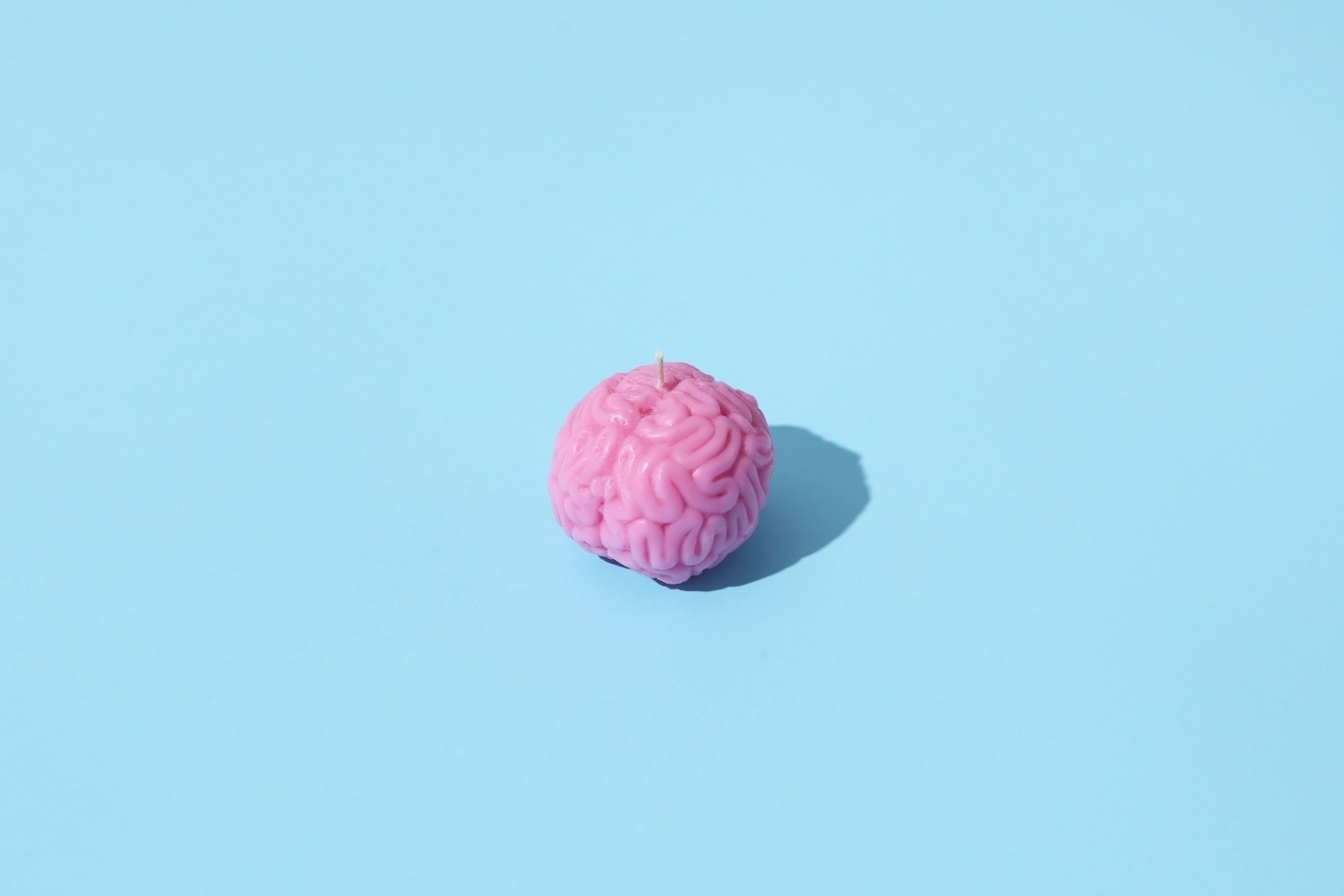 Summing things up
We have looked at many topics today, before we forget them all — let's review! Alex Kwan and his team at Yale released a new study showing the molecular change in neurons in the brain after he administered psilocybin to mice.
In short, his research shows how mushrooms rewire the brain away from depression. This study brought more hope and excitement to the legitimacy of using magic mushrooms as an alternative medicine.
Other research findings worthy of mention include; psilocybin increased spine density and size in frontal cortical pyramidal cells. The dendritic spine still showed structural remodelling after a month of the injection. Along with the new rewiring and shaping, there was a noted elevation in excitatory neurotransmission. If none of that made sense to you, don't worry. Essentially, the part of the neuron that 'fires' grew bigger and stronger even after a month had passed since the treatment.
"It was a real surprise to see such enduring changes from just one dose of psilocybin," said Kwan.
There are plenty of benefits to microdosing mushrooms including a specialized protein that enables new neurological connections, BDNF. According to some studies these new connections brings an assortment of benefits.
Although we have seen countless studies on the potential of psilocybin, this one feels promising and exciting! Seeing the effects at a molecular level shows that it truly is helping to rewire and shape our brains. On top of that, it's Yale! One of the most renowned educational institutions in the world is giving psychonauts a nod of agreement to the benefit of magic mushrooms beyond recreational usage. There are still many things we can discover and learn about psilocybin. Still, it's pretty cool to know that the scientific community is also seeing the potential of magic mushrooms for potential therapeutic uses.
Mushroom Strains to Consider
If you don't consider yourself a psychonaut— but are interested in the various strains of mushrooms we have to offer, we shall review a few! One of the most popular varieties on the market is 'African Transkei.' These mushrooms are small to medium in size and have twisted and gnarled stems. Fun fact: they naturally grow in the shade near cow dung!
Another golden strain of mushrooms is the 'golden teachers,' a definite favourite for many mushroom users! As you probably guessed, they are golden in colour on their caps and cultivate immense shamanic effects. Most users find that the insights gained on these mushrooms allow them to better understand themselves and the universe.
When scientists and mushroom lovers talk about the potential of psilocybin to help with illnesses like depression, it's not in the dosage quantities typical of recreational use. Instead, we are talking about microdosing. Microdosing is when one takes a tiny amount of magic mushrooms to feel their psychological effects without getting all of the other undesirable effects. A 2019 study states, "While full-dose therapies include perception-distorting properties, microdosing may provide complementary clinical benefits using lower-risk, non-hallucinogenic doses."
How To Consume Magic Mushrooms
Magic Mushroom tea is a popular way to consume shrooms. Steep dried shrooms in hot water for about 20 minutes, then strain and drink. Mix in some honey and ginger for a nicer flavour. The ginger also helps tone down nausea. Sip slowly for less intense effects, or drink more quickly for a faster-acting, more sustained effect.
Capsules: Dried, ground magic mushrooms are available in the form of capsules. They offer the benefit of not having to taste the shrooms, which definitely have their own flavour! Capsules are the preferred method for micro dosing, but they can be consumed in greater quantities for more intense effects. Capsules are great for ensuring consistent quantities.
Powder: Magic mushroom powder (from capsules) can be added to smoothies, juices, or other drinks.
Eating dried mushrooms: You can eat magic mushrooms, and this is the most common way to ingest shrooms. But the taste might be a little off-putting for some. Be sure to have something to drink nearby to wash down any shrooms or to clear the taste on your palate.
Lemon tek: Soak your magic mushrooms in a glass of fresh lemon juice for about 10 minutes, and then eat the wet shrooms. The acidity of the lemon juice starts to break the shrooms down, thus preparing the shrooms for digestion. That way, they digest more quickly and the active ingredients in the shrooms become available sooner. Lemon tek will bring on your trip on more quickly, but it won't last quite as long.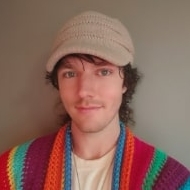 Thomas Wrona is a writer, designer, and wellness coach who believes that nature's wisdom provides an antidote to the stress of modern life. As a former pro athlete, he's all about staying in motion! When he's not writing you'll probably find Thomas outside.