How Magic Mushrooms Could Affect Your Brain
Psilocybin 101
So, how do magic mushrooms affect your brain? Let's take a closer look! Technically speaking, the psilocybin in magic mushrooms is mostly inactive. Only once someone ingests magic mushrooms does psilocybin convert to psilocin, a more psychoactive compound.
Psilocybin makes it way into the brain through receptors called serotonin, the body's feel good hormone. Serotonin helps control sleep, sexual desire and moods such as satisfaction, happiness and optimism.
People with depression or anxiety often have low levels of serotonin, as do people with PTSD, smoking addiction and substance abuse. Psilocybin changes brain neuron connectivity, making serotonin available more quickly than standard medications.
Research shows that psilocin readily binds to a wide variety of receptors within the brain, including serotonin receptors, oxytocin receptors, and dopamine receptors.
Foremost among these are the serotonin 5-HT2A receptors. Mice who don't have them show their importance: these 'knockout' mice cannot get 'high' or experience psychedelia. So these mice support the hypothesis that the 5-HT2A receptor is critical to the psychedelic experience.
Psilocybin may also activate:
GABA-ergic neurons
Excitatory neurons
Inhibitory neurons
Some neurologists believe that psilocin and LSD may enhance pyramidal neuron activity, resulting in more efficient neurotransmission. This activity, in turn, can lead to more creative thinking and expression. A brain that's on psilocin is a faster-firing, faster-adapting, more plastic brain.
One study by Carhart et al. found that psilocin may increase cerebral blood flow and overall brain connectivity. They also found that psilocin may alleviate depression symptoms just as well as pharmaceuticals, with even more favourable "secondary" benefits:
"This trial comparing psilocybin with escitalopram in a selected group of patients showed that the change in scores for depression at 6 weeks did not differ significantly between the trial groups. Secondary outcomes mostly favored psilocybin over escitalopram, but the confidence intervals for the between-group differences were not adjusted for multiple comparisons. Larger and longer trials are needed to compare psilocybin with established treatments for depression."
Here's a YT vid that explains this stuff in an accessible way:
So, how do magic mushrooms affect your brain?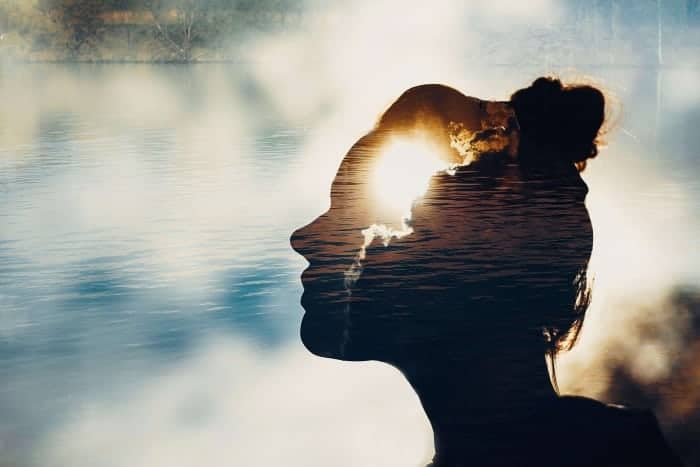 Scientists are busy building what they call a "whole-brain connectome" to visualize how psilocin changes brain structure.
"We wanted to investigate the role of neurotransmission in dynamically changing the activity in whole-brain networks — and how this changes neurotransmitter release in return," one researcher involved in the connectome model explains. On magic mushrooms the networks that normally shuttle neurons around are "destabilized," leading to unusual levels of connectivity and neuroplasticity.
It's also important to know that psilocin's effects change over time — the compound changes the brain. Psilocin temporarily mimics the neurotransmitter serotonin, leading to feelings of acceptance, bliss, and love. In the long run, however, psilocybin may sensitize serotonin receptors so much that less serotonin is needed. Here's video that simplifies this!
Magic Mushrooms for a Better Future?
"Life lived in the absence of the psychedelic experience that primordial shamanism is based on is life trivialized, life denied, life enslaved to the ego."
– Terence McKenna
Thanks to scientific findings like those above, we're getting a better understanding how magic mushrooms work.
"It has long been a puzzle how the brain's fixed anatomical connectome can give rise to so many radically different brain states; from normal wakefulness to deep sleep and altered psychedelic states," psychedelic researcher and professor Morten Kringlebach explains. "This new model will give us the much-needed causal tools for potentially designing new interventions to alleviate human suffering in neuropsychiatric disorders."
Other researchers attest to psilocybin's ability to shift brain states, too. A study by Natasha Mason and her colleagues at Maastricht University in the Netherlands used proton magnetic resonance spectroscopy to analyze how psychedelics might alter the brain's glutamate levels.
Six hours after taking either psilocybin or placebo, study participants reported on their experiences in two different surveys: the 5 Dimensions of Altered States of Consciousness and the Ego Dissolution Inventory.
It turns out that psilocybin's ego-dissolving qualities are intimately linked to its ability to raise glutamate within the medial prefrontal cortex while lowering glutamate within the hippocampus! The research also links decreased hippocampal glutamate to positive spiritual experiences and feelings like unity.
In other words, shrooms shift the glutamate influx and efflux in various parts of the brain, resulting in more openness. For the first time, we can understand how magic mushrooms help people get past the concept of 'self.'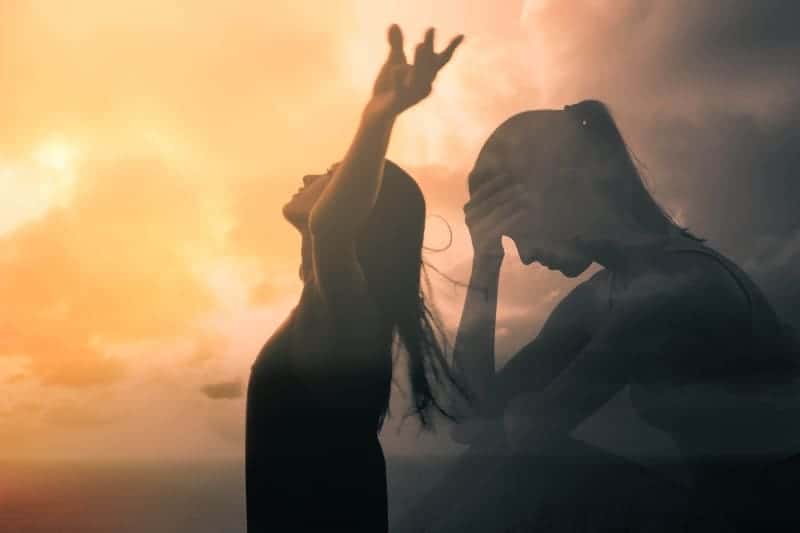 Are Magic Mushrooms Safe?
If you are considering taking the plunge and purchasing psilocybin, safety should be a top priority.
Sadly, we don't have the modus operandi of the mind down to a science yet. However, we do have studies on the safety and efficacy of psychedelics!
Personal anecdotes from thousands of psychonauts suggest that ingesting shrooms is a safe way to explore altered states of consciousness — and possibly become a prolific artist! Now we have scientific studies to support this claim.
Recent research shows that taking psilocybin in the proper dosage and setting is safe. And it can have long-lasting beneficial effects on addiction, mental health, and creativity. Beginner-friendly strains include the beloved Golden Teachers.
Our products are lab-tested for potency and people-tested for psychedelic delectability before they get to your door. When you buy shrooms from us, you can rest assured you are making a sound decision.
Everyone's physiology and metabolism are different, and individual brain chemistry and body size play a significant role in how each individual might respond to psilocybin, as will your surroundings and emotional state. So if it is your first time or you are significantly upping your dosage, select a safe, comfortable, and, if possible, familiar place, and consider asking a sober trip sitter to be your companion for the coming ride.
Microdose: 0 – 0.25 grams
Low: 0.25 – 1 gram
Medium: 1 – 2 grams
Strong: 2.5 – 5 grams (for experienced users only)
Heavy/Heroic: 5 grams and upwards (for experienced users only)
IMPORTANT: Do not use if pregnant and do not mix with other drugs, especially alcohol. Strong doses are not recommended if the following challenges are in play. Microdosing is better suited to these situations:
People looking for a 'quick fix'
Desperation or last resort
Psychosis, Bipolar I or II or Cluster B diagnoses
Magic Mushrooms and Your Brain: Subjective Experience
While the aforementioned findings provide "a neurochemical basis for how these substances affect individuals' sense of self," the best way to find out how shrooms affect you is simply to try them! As Terence McKenna says, "science does not deal with subjective experience…[which is] too bad because that is all any of us ever have."
A useful and detailed YT vid on shroom dosages
How To Use Shrooms Safely!
Here are some steps that will make your magic mushroom trip safer and more fun!
Start with a low dose: Start with a low dose and increase gradually as desired. This allows time to gauge tolerance level, reducing the risk of negative experiences. START LOW, GO SLOW as they say!
Be in a safe environment: Because magic mushrooms can cause changes in perception, it is important to be in a safe and comfortable environment.
Don't mix with other substances: Mixing magic mushrooms with other drugs, alcohol, or medications is a bad idea. Psilocybin can interact with other substances in unpredictable ways and magnify their effects.
Know your source: When buying magic mushrooms, source them from a reliable supplier. Remember you're eating shrooms, so you want to be sure they were cultivated in a clean environment.
Have a positive mindset: Magic mushrooms can amplify emotions. Therefore, if someone is feeling anxious or depressed, it could trigger a bad trip.
Have a "trip sitter": This person remains sober and can provide calm and reassuring support if someone needs help.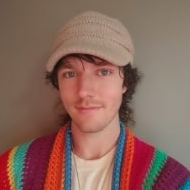 Thomas Wrona is a writer, designer, and wellness coach who believes that nature's wisdom provides an antidote to the stress of modern life. As a former pro athlete, he's all about staying in motion! When he's not writing you'll probably find Thomas outside.