Try the Best Shrooms in British Columbia and Read Our BC Trip Guide
Attention, psilocybin lovers:
British Columbia is a great place to enjoy the perks of both shrooms and nature.
It's true — BC is home to award-winning parks, camping sites, aquariums, nude beaches, and more! In this short guide, we'll be looking at all sorts of different ways you can spend your next psilocybin-fueled experience.
Parks
Camping sites
Aquariums
Planetariums
Laser shows
Art Museums
Nude beaches
People watching
Tips for buying magic mushrooms in British Columbia
But first, something to keep in mind: spending time at home often makes for the best psychedelic experience, but if you'd like to trip outdoors…here are our suggestions.
Bring a friend or family member along with you anytime you plan to be under the influence of shrooms. They should know what you're up to — and be accepting of it, too!
Don't drive anywhere for at least 6-8 hours post-trip, either. Wait 8-9+ hours if you can — or, better yet, only partake once you've reached your intended destination. Alternatively, you can just play things safe and microdose.
(For more helpful tips and tricks, check out our Ultimate Guide to the perfect mushroom trip.)
These suggestions aside,let's take a look at what British Columbia has to offer.
BC Parks

British Columbia is home to hundreds of world-class provincial nature parks.
Some of our favourite parks include:
Stanley Park | An urban park with great hiking and biking trails
Butchart Gardens |A beautiful floral garden visited by over a million people a year
Pacific Rim National Park Reserve |A 500 km² park known and loved for its rugged beaches
Beacon Hill Park | Victoria's biggest park and full of cute little bridges, gazebos, birds and private areas to chill and trip
Many of BC's more remote provincial parks also welcome campers — more on that next.
BC Camping sites
The sheer amount of natural land in British Columbia makes camping easy.
There are plenty of great campsites along the Squamish river, especially between Ashlu and Elaho…but these sites can get busy.
For something more remote, check out the Elaho river a little further North. You'll have to traverse 40-60 miles of gravel roads to get there, but pretty much everyone who makes it there finds the trip more than worth it.
BC Aquariums
If you're a fan of marine life, BC's Vancouver Aquarium is probably your best bet.
It's home to over 50,000 sea creatures, including sharks, sea otters, and sea stars. Unlike many other aquariums, the Vancouver Aquarium takes great care of the animals that live there — they only house "non-releasable" animals in need of rehab.
You can also check out the Shaw Centre for the Salish Sea, a world-class aquarium located in Sidney.
BC Planetariums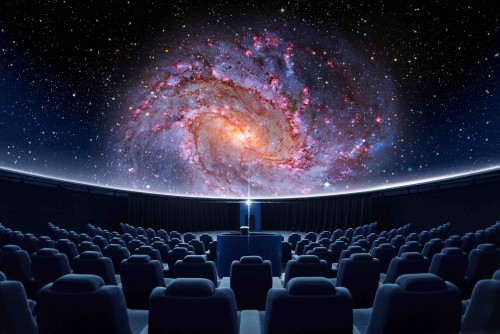 Want to make your next psilocybin trip even more otherworldly? Then definitely check out Vancouver's H.R. MacMillan Space Centre, a non-profit astronomy museum planetarium that features one of BC's best planetariums, events with space experts, and occasional virtual trips to mars.
All of you science lovers out there can also check out the nearby Science World museum, a futuristic globe-shaped building filled with all sorts of science-y exhibits.
* One tip: if you're tripping, you'll probably enjoy the light shows most during off-hours when there are fewer crowds around.
BC Laser shows
For an extra-immersive experience, check out Vancouver's Planetarium Laser and Light Show and the BCIT Planetarium Laser show (check their website to see when shows are running).
Popular since 1978, the show now features RGB Lasers, a 360 degree video projection system, surround-sound music,  and West Canada's only analog star projector.
Free astronomy shows, which begin at 7:20PM, include "VANCOUVER'S STARS" and "APOLLO 11." Check out more show times and hours here.
BC Art Museums
Art lovers British Columbia are also in for a treat. The province is home to tons of great art museum, including:
Museum of Anthropology at the UBC |A dual teaching museum + major tourist destination that features art from around the world
The Art Gallery of Greater Victoria |One of BC's most premier art galleries, featuring pottery, clay, canvas, and contemporary art
The Contemporary Art Gallery | A non-profit gallery in downtown Vancouver that features local, national, and international artists, while focusing on contemporary local art
BC Nude beaches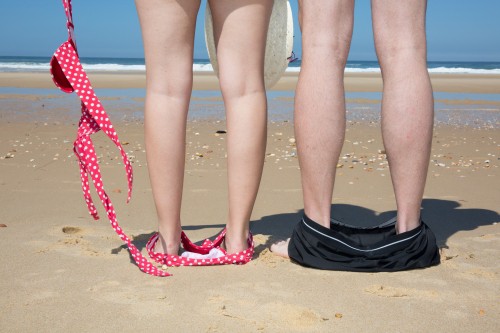 Ever been to a nude beach?
If not, don't knock it 'til you try it! Many people find the experience liberating, even ego-dissolving (especially if done while on shrooms).
Wreck beach |As North America's biggest nude beach, Wreck beach is internationally-acclaimed and has a lovable anything-goes vibe. If you're tripping here, you're most definitely not alone
Crescent Rock beach |Featuring an enormous boulder and bluffs that hides its nudist section from those boring 'regular' people, this beach has been loved by nude sunbathers for more than 50 years
If you're still skeptical about nude beaches, no worries. Just consider trying it for the science: nude beachgoing can help your body ramp up its vitamin-D synthesis in all those normally sun-free places.
BC People watching
People are curious creatures. In some ways animals and in other ways more transcendent beings, we humans are a living, breathing, walking paradox.
And this mysterious paradox becomes even more evident while on shrooms. Which means that people-watching becomes even more enjoyable!
Conveniently enough, British Columbia is home to several big cities that make people-watching easy.
British Columbia mushroom dispensaries
British Columbia is home to dozens of great places for your next shroom trip. Its beautiful set and setting would probably make Terence McKenna proud, and its welcoming attitude towards natural psychedelics will probably make you feel right at home. We couldn't be happier to be BC's best online mushroom dispensary!
Regardless of where you choose to go or what you choose to do, we think you'll enjoy the BC experience. Especially if you enlist the help of some fungi friends.